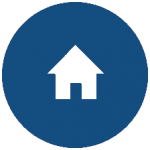 Origins of the Cheverny and Cour-Cheverny AOC
An extremely rare fact : this vineyard has two appellations which are well delimited over the same area. Situated on the route for the Loire chateaux, approximately 12 km from Blois, this vineyard extends over 24 communes in Cheverny, and 11 communes, at its heart, in Cour-Cheverny.
In Cheverny, all three colours are produced : White, Red, Rosé.
The whites are based on Sauvignon grape varieties with generally a hint of Chardonnay to give it elegance. A fresh, fruity, very lively and quaffable wine.
The reds come from a joyous blend of Gamay/Pinot Noir (with at times a soupçon de Cabernet orCôt which complement them beautifully). These are fresh, light, fruity and very attractive wines.
The Rosés come from the same grape varieties as the Reds, sometimes with a light note of Aunis These are thirst quenching, soft, very agreeable wines, and some are very slightly peppered.
The Cour-Cheverny, which comes from the Romorantin grape, is truly typical for the region, as it cannot be found in any other wine growing area in France.
Intrduced from Burgundy by François I, who had 80 000 vines planted around his château at Romorantin, whence its current name derives. This is a dry white wine, full of character, with a long-lasting taste, and with marvellous capabilities for maturing.
Discover Cheverny and Cour-Cheverny in the cellars of winemakers passionate about their work : 
CADOUX Michel
«Le Portail»
Cheverny
T. 02 54 79 91 25
CAZIN François
«Le Petit Chambord»
Cheverny
T. 02 54 79 93 75
DRONNE Michel
«L'Ebat»
58 Rte de Romorantin
Cheverny
T. 02 54 79 92 15
LOQUINEAU Philippe
«Domaine de la Plante d'Or»
La Démalerie RD52
Cheverny
T. 02 54 44 23 09
SEMERIA Laura
«Domaine de Montcy»
32 Rte de Fougères
Cheverny
T. 02 54 44 20 00
TESSIER Philippe
Rue Colin
Cheverny
T. 02 54 44 23 82

The Cheverny and Cour-Cheverny Wines club is located in front of the entrance of the castle of Cheverny, in the castle outbuildings.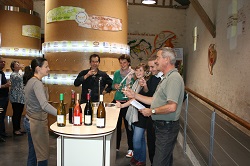 Taster treatment: This innovative concept has for objective to display a representative sampling of Cheverny and Cour-Cheverny wines of controlled origin. 100 wines are displayed so as to be tasted every day in optimum conditions. With this offer visitors can taste at their own pace, as they please, and get knowlegde about wines through the explanatory forms.
Open every day from 11am to 13:15 and from 14:15 to 19 pm.
From easter to the beginning of november
Maison des vins
1 avenue du Château – 41700 Cheverny
Ph. 00 33 (0)2 54 79 25 16
chevernymaisondesvins@orange.fr
www.maisondesvinsdecheverny.fr